Honor is for those with no deeds to their name.
- Moto Nergüi
While the Phoenix consider themselves the best equipped to handle the problems of the Emerald Empire, their relationship with other clans has begun to strain. It is because of the visions of the Phoenix that the Unicorn must teach others of their mysterious meishōdō magic, and tensions have risen between the two clans.
Meanwhile, the Crane Clan believe only they have the knowledge and beauty to fix the flawed Emerald Empire... and while the Phoenix may make for wise allies, it is the Crane who know best.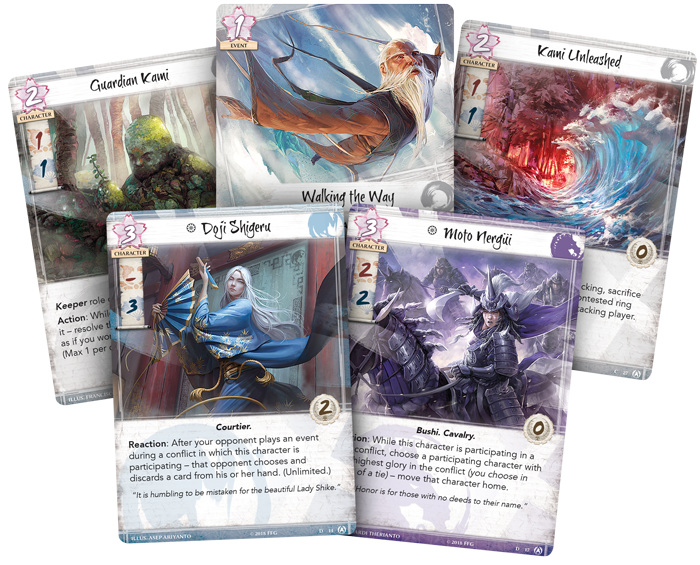 Somewhere between a Dynasty Pack and the Deluxe Expansions found in other Living Card Games, this Phoenix Clan Pack - Disciples of the Void contains 78 new cards (three copies each of twenty-five different cards and one copy each of three different cards).
Primarily focusing on the Phoenix Clan, Disciples of the Void features a different spell for every element, a bevy of Shugenja with powerful effects, a new role card, the highest costed character in the game, and much more.